When the restaurant industry subsequently collapsed, Whitney was suddenly without a job, her husband's multiple positions weren't secure, and the economics were becoming unsustainable. Now more than ever, the need to transition to a career that would keep her off the front lines of serving the public felt imperative.
When Whitney got into LaunchCode's first all-virtual Women+ data course a few months later, Whitney found a diverse group of women working together in a collaborative, supportive environment. Learning from her peers and Teaching Fellows who used the course skills in their professional careers, the pieces started coming together.
"It was refreshing to be with a group of women who were all trying to change our lives for the better. We all came from such a wide range of backgrounds, but with the same goal, and everyone was really supportive." —Whitney
As soon as Whitney finished class in the spring of 2021, a LaunchCode hiring partner snapped her up to begin an apprenticeship that same month. Before she knew it, she was working regular hours safely from her home office, doing engaging work that didn't put her in danger of bringing Covid home, and allowed her the flexibility to be home with her family when needed.
Whitney was placed into an apprenticeship with NISA Investments, who has seen growth and opportunity in LaunchCoders like Whitney for some time. Dan Rothweiler, NISA Investments Associate CTO, has seen many LaunchCoders come in and apply their skills and experience from previous careers to bring something extra to their new teams that individuals fresh out of traditional colleges don't have. One of NISA's early hires from LaunchCode was now regularly teaching the data track, and had been Whitney's group's Teaching Fellow, completing the circle with her joining the team.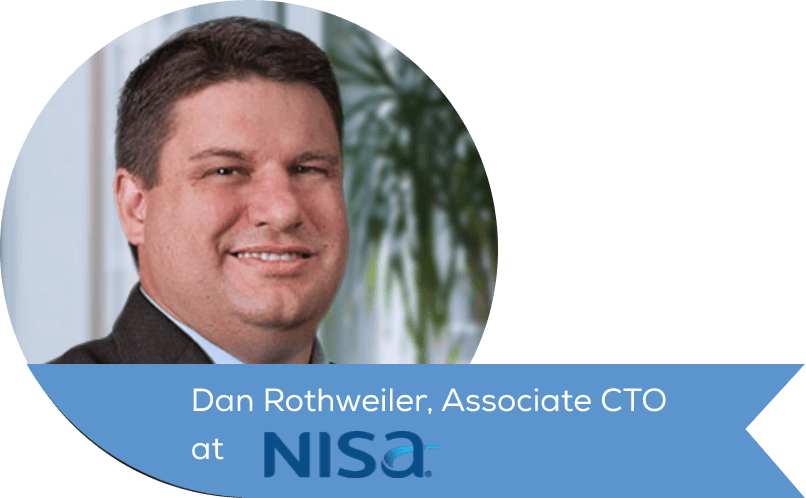 "For somebody coming out of school, we kind of have to lead them into a career path, but because LaunchCode candidates have already had career paths elsewhere, they are able to jump in and provide some value that that other people just couldn't provide at that level. […] We use staff augmentation firms occasionally, but I'll tell you that out of all of those, I would say LaunchCode has probably been [our] top source for personnel." —Dan
Despite Dan's early hesitation in hiring personnel that don't have a traditional background with a four-year degree in a technical field, he's come to appreciate the added value and perspective that career-switchers bring into their new careers. The many LaunchCoders now employed at NISA provide a crucial diversity of experience and opinion that can be hard to find through other means.
"I think what the apprenticeship offers is a base of expectations, where you know that your employer knows where you're coming from. And they also usually have the experience of having hired previous LaunchCoders. So there's this sense of reassurance that they know I don't know everything, they know I'm coming from the restaurant industry, they know I'm new… And the apprenticeship was really everything I had hoped for" — Whitney
Once on the job, Whitney found her team and manager were all very supportive. Having brought aboard LaunchCoders before, they assigned tasks appropriate for her skill level and were constantly building upon it, helping build up her confidence and contributions to the team. Whitney's creative problem-solving mind was a great fit for her new role, and she found herself loving her new team and the challenges the job brought.
"LaunchCode has had a huge effect on my life and my family's life, because we now have financial security. [We] have reliable health care, we have a safety net that we didn't have before. And it's also allowed my husband to [work fewer] jobs. We have more time together as a family, and there's just like this overall sense of relief. Knowing that no matter what might happen, we're going to be okay. […] Having the tech skills and experience It's really provided so much relief and security for my family."
"Right now, there's a lot of discussion about the great resignation, but the talent is out there and people want to work. They just need resources to help them build those skills and the opportunity to be placed with a company so that they can prove themselves. So, I think [LaunchCode] is a great solution." — Whitney