Growing up, LaTasha always enjoyed and excelled in math. By the end of high school, it became apparent that learning computer programming would open up doors to the jobs she was most interested in, so she enrolled in the local community college to get started. Unfortunately, life got in the way, as it does for so many. After having her first child and taking care of family needs, LaTasha had to drop out of college to raise her son and manage other obligations.
"I didn't know what to do after [leaving college], I felt like that was my only opportunity, I wasn't going to accomplish anything after that."
Instead of the programming jobs she'd been dreaming of, LaTasha worked in a series of low-wage call center and clerical jobs.
Years later, LaTasha's husband told her about LaunchCode's Discovery course launching in partnership with the public library. The self-paced online course was a perfect way for her to dip her toes into the coding waters on a timeline that worked with her life.
Something New
Because the huge barrier of tuition and years of work was removed, it didn't seem quite so impossible to learn to code anymore. She completed Discovery quickly, and soon after, applications opened for LaunchCode's free part-time web development course, LC101. LaTasha didn't hesitate to apply. After getting the news she was accepted, she was so excited she had to call her husband at work right away to share the good news. Things were looking up.
When LaTasha entered her first evening LC101 class in Florissant, she was shocked to see so many people. About 80 people of all stripes had gathered to learn together. As classes went on, her initial nerves lessened, and she felt more comfortable asking questions and talking through problems with others. LaTasha relied on her self-motivation and support from family and classmates to help her through to the end. Knowing that this could make a big financial difference at home, LaTasha was focused on being able to care for her four kids and upcoming college tuition.
"The support of my husband helped a lot, and it was something I really wanted to accomplish. I [wasn't] going to let a thing get in the way or stop me."
After graduation, LaTasha went on to LaunchCode's Liftoff program where she did mock interviews, practiced live coding, completed a portfolio project, and worked in a team to prepare for the real world of professional interviewing and a new programming career.
Thoroughly prepared, LaTasha was still nervous walking into the interview room at health care giant, Centene, where three interviewers were waiting for her. Only a few hours after the interview, the call came — she had nailed the interview and landed the apprenticeship!
Shortly after, LaTasha began her apprenticeship and was paired with a more experienced developer as a mentor. Her diverse and welcoming new team helped her feel at home right away and was always ready to answer questions. Both professional and fun, it was a completely different kind of work than she'd experienced before.
A New Reality
Today, as a Full-Stack Application Software Developer at Centene, LaTasha gets satisfaction doing work every day that she enjoys. Her job allows for a flexible schedule to balance work and family life. Now, after paying off some debt, LaTasha and her husband are able to save for the future and pay their oldest child's college tuition.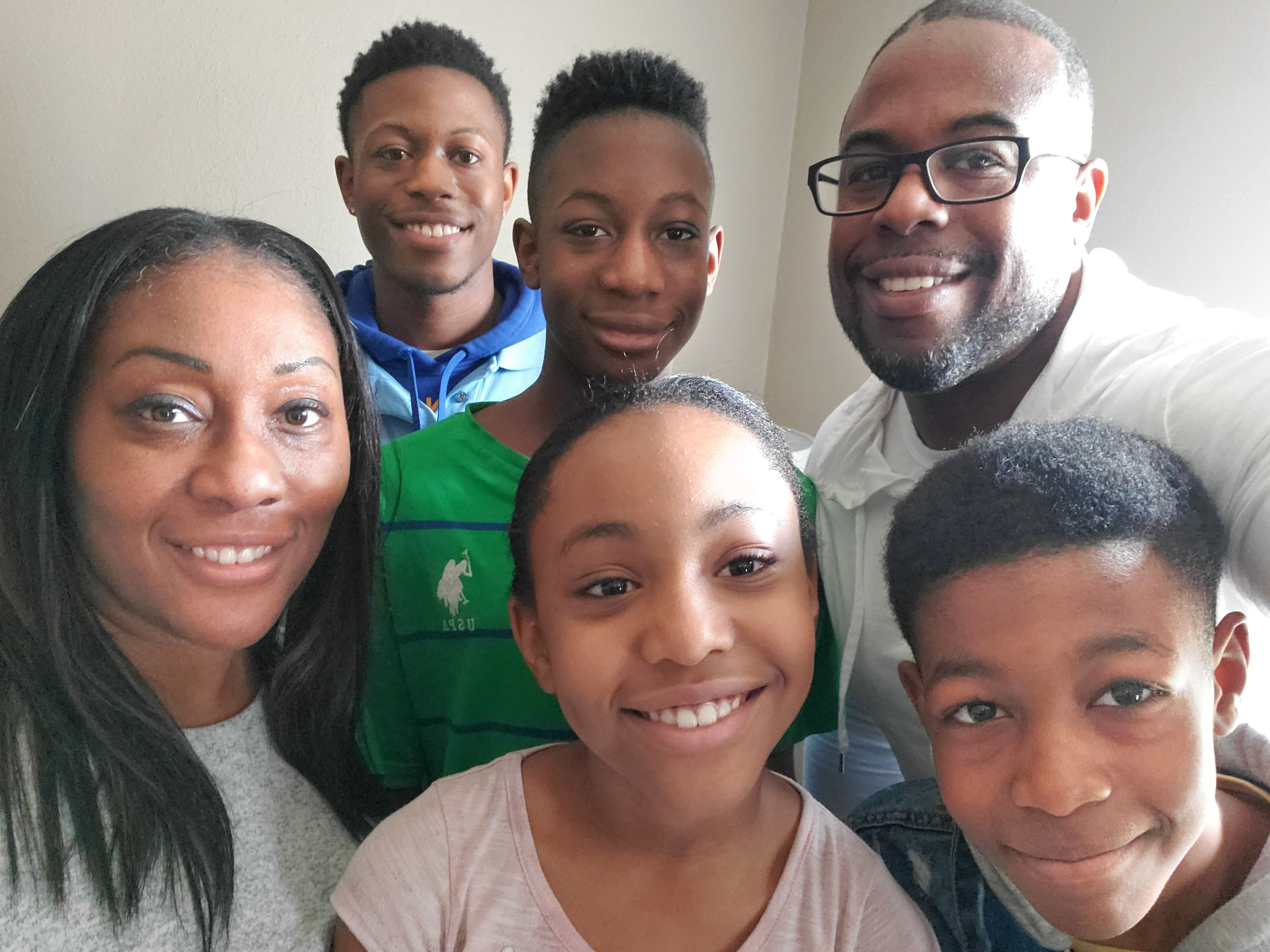 After all of this, LaTasha has been paying it forward to the next generation of grassroots tech talent. She's helped students one-on-one as a TF in LC101 and has become a regular LaunchCode donor. It's people like LaTasha, and you, whose financial support makes life-changing stories like this possible.
Thank you.